Data Capture & Fusion
Continental's Atlas Merlin is the Future of Machine Vision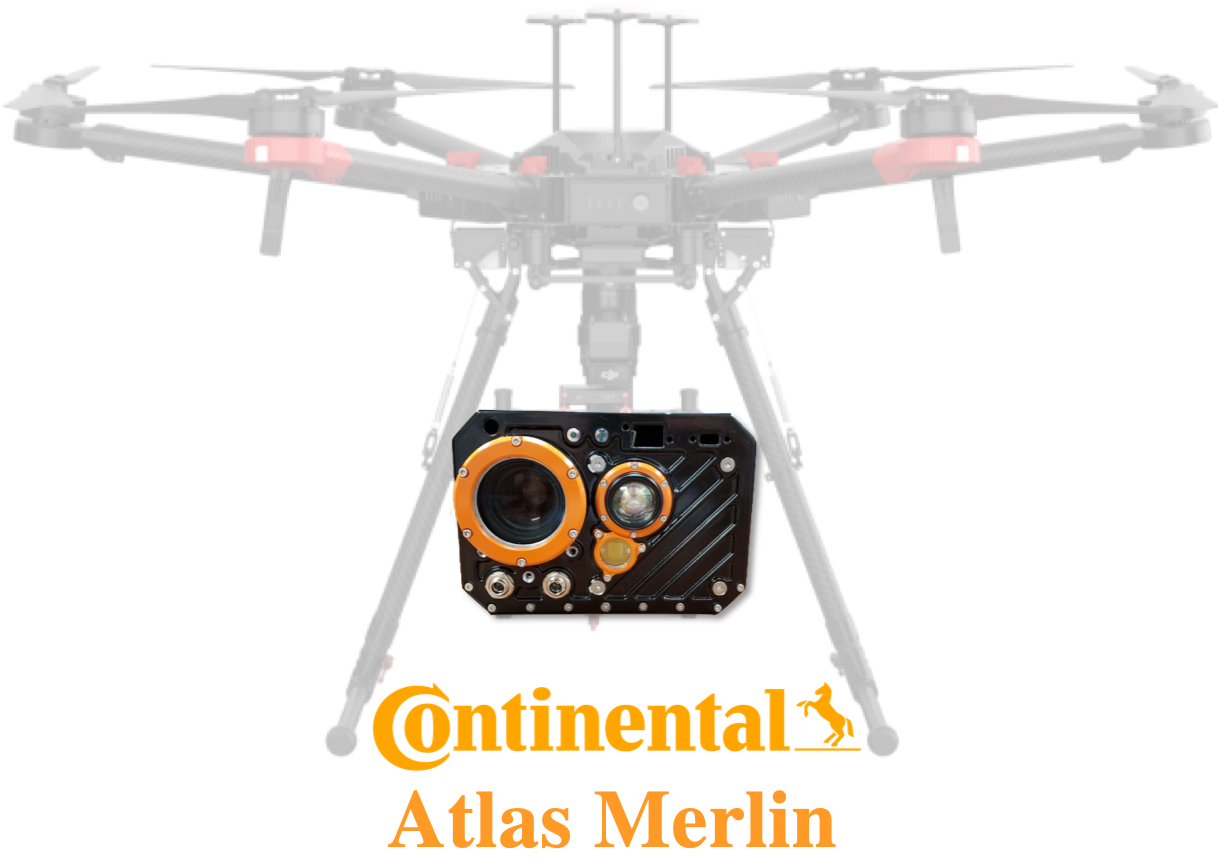 Technical Information
Continental G6A1 Flash LiDAR Camera

Point Grey Optical Camera 8.9MP

Quad Core i7 Processor

1TB SSD

XSENS MTi100 IMU

Real Time Synchronization and fusing

RTK Accuracy

Weight 2.3kg

802.11ac Real Time Ground Link
Benefits & Features
Designed by BrashTech

Manufactured by Continental AG

Aerospace Technology

Accurate 1/32"

Real-time

No Post-processing

Weather Proof

Light Weight

Standardized Gimbal Mounting

Compatible with Most Commercial Drones
Continental's High-Resolution Flash LIDAR with 3D Global Shutter™ called ATLAS MERLIN is the key technology used to create geo-registered 2D and 3D fused data in real time. The Atlas Merlin is easily mounted on most commercial drones.

This 3D Flash LIDAR technology enables a broad range of UAV applications such as Engineering-grade Measurement Services and Precision Infrastructure Inspection.

The Atlas Merlin is a Precision Inspection Platform outputting precise geo-registered 2D & 3D data that is fused on-the-fly into colorized 3D models. By combining multiple frames of data from different points of view, this same data stream can be rendered into 3D models and maps.

Continental's Flash LIDAR 3D Global Shutter™ is the core technology that enables the capture of undistorted 3D data of the environment in an instant with each frame of data. This means that efficient synchronization, fusion and processing is possible.

Using a Continental HFL 3D Global Shutter™ camera significantly reduces or eliminates costly interpolation or other types of processing (saving power, heat, weight and time).

This unique capability enables the "Future of Machine Vision".